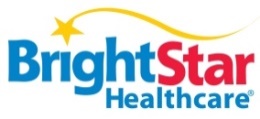 "Mel Kleiman is without doubt the best speaker we've ever had on hourly employee recruiting, selection and retention. Based on the consistently high ratings our meeting participants give him, we've brought him back repeatedly and he never fails to meet our already high expectations."
– Shelly Sun, CEO & co-founder, BrightStar Care

"I've attended either the national SHRM or the FL State SHRM or the national HR in Hospitality conference every year since 2005, and you are literally one of two speakers who inspired me and whose presentation was long-term memorable and useful. Thanks again for your wisdom over the years!"
– Danielle Verderosa, VP of HR, Guest Services

"Good afternoon, Mel. I was fortunate enough to be at a national SHRM conference many years ago and attended one of your workshops. I was so excited and impressed, I bought your books and have been using them ever since. I own my own HR business now and always recommend your books, videos and your other resources to clients. In addition, when I do trainings, I always incorporate what I have learned from you — again, encouraging attendees to go to your website, sign up for your blog, etc.! I also share your posts on my Facebook page because you are spot on with regard to supporting employees."
– Teresa Miele, Owner/HR Professional, HR Acquired, LLC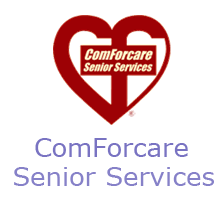 "Mel: You were fantastic at our ComForCare conference. Thank you for your energy, passion, content, and inspiration. Enjoying your books too."
– Zack Demopoulos, ComForCare Home Care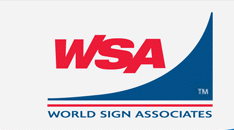 "Hi Mel, Thanks again for speaking at our conference in Mesa. The feedback we received was very positive. Honestly, I've done a good bit of HR training and even I can say that I got a lot of new and very good things out of the presentation, so I thought you did an amazing job. If you need references for future speaking engagements I'm happy to provide them for you."
– Grant Price, Executive Vice President, World Sign Associates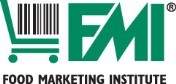 "I hired Mel to speak for the first time many years ago at FMI's Human Resources Conference. Just this year, Mel spoke at FMI's new and innovative Future Connect Leadership Conference – which shows his staying power and relevance! He's still one of the best when it comes to offering both strategies and tactics to recruit and retain the best employees. His presentations are informative AND entertaining…I wouldn't hesitate to recommend Mel to anyone needing a speaker in these issue areas — he'll deliver!"
– Laurie Gethin , Senior Manager, Education, Food Marketing Institute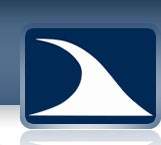 "Mel was awesome! I've received a ton of positive feedback from folks who really appreciated his down to earth, non-traditional approach to the topic of hiring good people. There are so many speakers around the country that present on this subject, but I must say Mel has a very original approach that is much appreciated!"
– Jamey Balousek, Chief Operating Officer, Marine View Ventures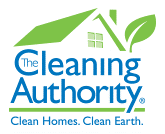 "Mel was very helpful and we have integrated much of what we learned that day and through his books and, as a result, we have noticed marked improvement in the new folks whom we've hired."
– Stephen Lord, Owner, The Cleaning Authority

"Having worked with Mel Kleiman over the past four years, I can unreservedly recommend him as both an expert authority on employee recruiting, selection, and retention and as a superlative speaker/trainer. Over this time, Mel has shared his HR expertise with the 15,000+ subscribers to our Multi-Unit Franchisee Magazine via his regularly published People columns. He has also served as the head of the HR track for the last four, annual Multi-Unit Franchising Conferences. If you're looking for a program that delivers easy-to-implement, pragmatic solutions, gets rave reviews, and delivers a maximum return-on-investment, Mel is a surefire winner."
– Therese Thilgen, Co-founder and President, Franchise Update Media Group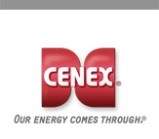 "Mel please take notice of the workshop rankings, you got the number one ranking of all speakers – all Above Average and Excellent. Great job!"
– Gary Bratten, CHS, Inc.

"Thank you for speaking at our NAI Global convention. This year was my tenth convention and your session was the best I ever attended."
– Sean K. Osborne, Senior Vice President, NAI MLG Commercial

"Excellent presenter! Mel really put himself in our shoes and provided exactly the answers our audience needed."
– Monte Arnold, Conference Coordinator for M. Lee Smith Publishing

"Mel delivered a perfectly targeted program. We've never had such an extremely high level of customization from anyone else."
– Patrick Chalfin, HR Director, Tesoro Petroleum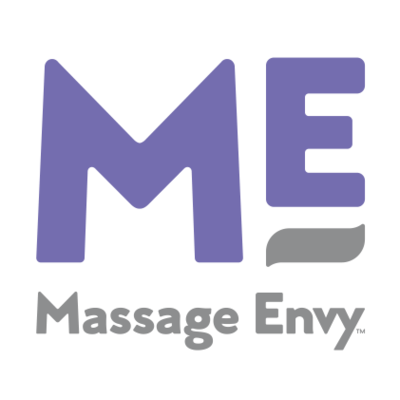 Mel recently conducted two workshops for Massage Envy's annual franchise conference. He received rave reviews and people are still talking about the great learnings… Here's a representative sample of comments:
Mel was FANTASTIC!!!! He was very direct and to the point! I hope we see him again next year! LOVE HIM!
I'm hiring Eagles from now on and putting the Turkey's out to pasture
By far the most attention-grabbing, information-packed workshop, just excellent.
I learned a great deal from this session. I brought back a drive to HIRE BETTER THAN BEST! I am implementing some ideas from this session immediately.
Completely changing our questions that we are asking during interviews
May be the best workshop I have ever attended
If you are looking for a speaker who can motivate an audience while giving meaningful content. Mel's your guy.
– Susan Landgraf – Chief Learning Officer – Massage Envy Franchising

"Mel spoke to our particular problems so precisely that some of our managers thought he was in the car wash business himself."
– Mike Shulman, President, Minuteman Car Wash

"Your presentation rated a 9.75 out of 10.When we start planning our meeting next year we will keep you in mind. Thanks again for a wonderful job."
– Mark Dawson, The Dwyer Group

"Mel has a wonderful rapport with his audience and our franchisees were truly engaged. Mel's presentation was so successful that we had him back to present to our managers at our frontline staff annual meeting!"
– Sally Degnan, President, Two Men and a Truck International