Do You Need A Speaker / Trainer / Consultant Who Can Help Your Organization …
Unlock the secrets to better hourly employee hiring and retention?

Build a front line, hourly workforce that will build your bottom line?

Find, hire, and retain STAR hourly employees?
Mel Kleiman, Internationally-Recognized Authority on How to Hire and Retain the Best Frontline, Hourly Employees | Certified Speaking Professional & Certified Consultant to Management
Everything You Do in the Hiring Process is a Test
Let Mel's Expertise Help You
Revitalize Your Recruiting Process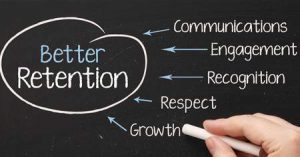 Uncommon Common Sense
New technologies continue to turn the hourly employee recruiting process on its head. But, what has always held true, holds true today. Whether you use social media, have your own recruiting app, or post ads on Craigslist, Mel teaches business owners, recruiters, and hiring managers the tried and true fundamentals:
Even when the labor supply is plentiful, superior performers are difficult to come by. If you want the best, you have to know where to look for them and how to attract them
"Never go shopping without a list." If you don't define the mental and physical abilities, attitudes, personality traits, and skills needed for success on the job, you'll end up with a mismatch every time
All the great people who want to work are working. Rather than recruiting people who are looking for jobs, focus on the talented folks who are employed and open to new opportunities or ready for a change
Make it easy to apply. Working people don't have time to complete your lengthy online or hard copy application blank. Keep it short and simple. If an applicant may be a good fit, you can get all the legal details later
."Help Wanted" isn't a good reason for anyone to want to work for you. All employers need to develop and broadcast their Unique Employment Proposition via all relevant media
"Fish where the fish are." The best sources of employees are former employees, employee referral programs, and everyone who applies to work for you
Tap into overlooked sources. Direct your recruiting messages to places where the people you want to attract are likely to be – where they congregate, socialize, go for entertainment, work, shop, live, and get information
Improve Your Interviewing & Employee Selection Processes
For more than 30 years, Mel's simple philosophy has always been: Hire Tough, Manage Easy. Uncommon as it may be, it's only common sense: When you make your jobs tough to get, only the best people will rise to the top. These are the talented, team players who make a manager's job easy.
When it comes to applicant screening, we focus exclusively on what makes the difference between mediocre, run of mill, hourly employees and the great ones – ATTITUDE.
Most employers are proficient when it comes to identifying applicants with the requisite skills, experience, training, mental and physical abilities, as well as the personality types that best fit the job at hand. The stumbling block in the screening and selection process, however, has always been attitudes. It's nearly impossible to uncover applicants' real attitudes when they are determined to convince you they are the perfect fit. It only follows that the #1 reason new hires fail is not because they cannot do the job, but because they won't.
Interviewing: Uncommon Common Sense
There are thousands of questions you could ask job applicants and, for legal reasons, there are as many you cannot. The problem is that few hiring managers have had any interview training and most of them just wing it! Many ask ineffective, nonsensical questions that get meaningless answers. Questions like: "Where do you see yourself in five years?" and "Why should I hire you instead of one of our other applicants?"
Some of the unique features of Mel's approach to interviewing and selection include:
The questions every employer needs to answer before they hire anyone
How to position applicants to tell the truth, the whole truth, and nothing but the truth
The key questions to ask every applicant
How to hire the best employee rather than the best applicant
Why it's important to "watch the movie" from the beginning
How to recognize red flags (like bad mouthing former employers)
How to overcome the interviewer's personal biases
How to avoid being taken in by fleeting first impressions
How to ask the tough questions (regarding drug use, dishonesty, values, etc.)
The importance of selling promising applicants on the job and the company
The three keys to making the hire/don't hire decision
Energize Your Engagement & Retention Processes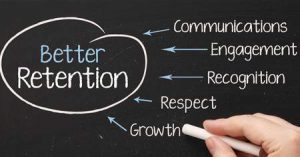 When it comes to employee engagement and retention, rather than focus on long-term training and development, incentives and performance reviews, Humetrics' unique, proven approach is to focus on building a great, personal, long-lasting relationship with each new hire via a simple, five step process.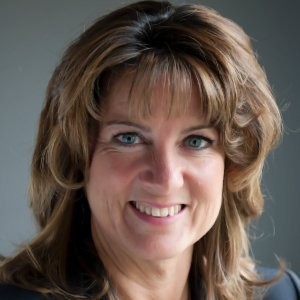 The Five Firsts: A Simple System to On-board, Engage, and Retain Top Talent
"The 5 Firsts, is a MUST READ for every manager. So many books are focused on theory, but short on practical steps that can be implemented immediately and with little cost.
Once again, author Mel Kleiman has hit the mark, providing an easy five step recipe to help new employees feel respected and valued from the moment they walk in the door."
~Monique Kahkonen, Director, Human Resources, Comfort Keepers
The five steps comprise:
How to structure an employee's first day on the job to ensure it's the best work day they've ever experienced.
The one question the new hire will be asked by friends and family at the end of the first day and how to ensure what the answer will be.
How to reinforce the new hire's decision to join your team at the end of the first week.
How to present the first paycheck to those who are doing a great job AND to those who are not.
Why and how to celebrate the employee's first month and one year anniversaries.